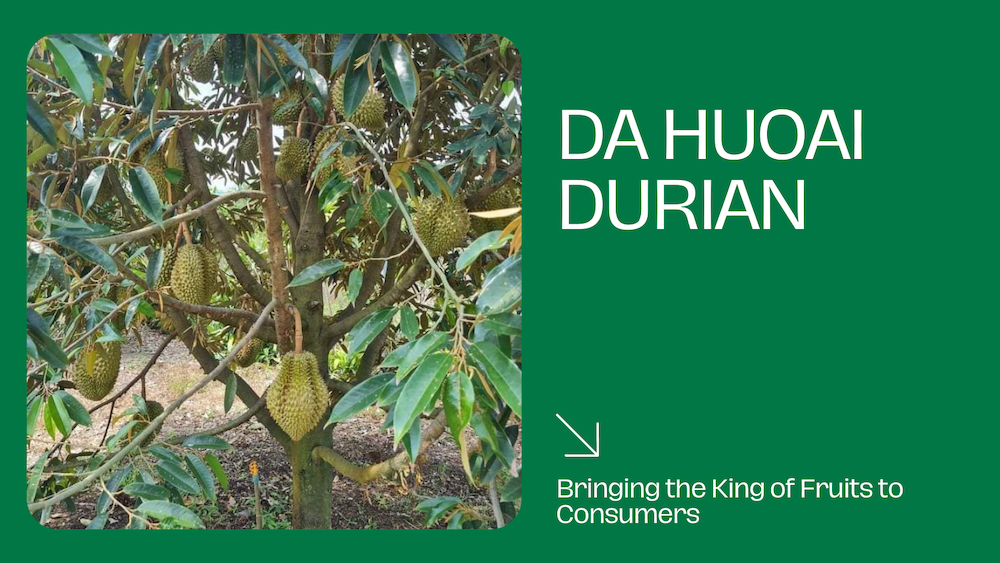 In recent years, durian trees have brought happiness to the entirety of the Da Huoai district as the area expanded, productivity and quality improved, and growers enjoyed a steady income. The region has established a high-tech durian production area, constructing and defending the trademark "Da Huoai Durian" in stages.
The District's Main Cultivar
The French have chosen durian trees for experimental planting in the Da Huoai district since the 1920s. By 2004, the district had a policy to promote the conversion of plant varieties, improve production efficiency, and support the planting of grafted durian trees, as well as a contract with the company for technical assistance in planting and caring for durian trees: care, product consumption. The district has 3,922 hectares of durian, with a 300-hectare high-tech durian production area established in the Ha Lam commune and an 80-hectare area in the Phuoc Loc commune.
It can be asserted that the durian tree in Da Huoai has become the district's primary agricultural product, providing farmers with a significant source of income; the average income per unit area of this tree is 18 times greater than that of other trees. nutmeg trees
At the conclusion of the 2020 harvest, the entire district will have 2,062 hectares for harvesting 26,000 tons of durian fruit, including 19,200 tons of grafted durian, and the total amount collected for farmers Da Huoai will be close to 900 billion yuan. Numerous households earn 200 million VND or more from durian cultivation, and 370 households earn between 500 million VND and 6 billion VND annually. In general, farmers Nguyen Minh Hong Diep, Nguyen Van Hai (Village 2, Ha Lam commune), and Nguyen Phon (Village 3, Ha Lam) earn 6 billion VND annually…
Mr. Phan Van Duoc (Phuoc Trung village, Phuoc Loc commune) is the owner of a processing facility for processing canned and vacuum-packed durian, Minh Hoang Khoi. Each of his five establishments processes over 100 tons of fresh fruit, produces 30 tons of finished products, employs seven permanent workers and twenty seasonal workers, and generates a total annual income of VND 4 billion for his family.
76% (1,582 households) of the district's total number of households are durian-growing households that have earned the distinction of Good Farmer in Production and Business at all levels. The effect of durian trees contributes to an increase in the production value per unit area of the district between 2015 and 2020, from 35.5 million VND/ha to 83 million VND/ha, an increase of 47.5 million VND; per capita income increased from 30.59 million VND per person per year to 43.6 million VND per person per year. Particularly in Ha Lam commune, where most durian plantations are located, there are no poor households, the per capita income is 78.6 million VND per person per year, and the production value per unit area is 179.8 million VND per hectare.
Step-By-Step Building and Protection of Brands
Da Huoai district has promoted the establishment of an exclusive trademark certification process in response to the need to enhance product quality, raise market competitiveness, and increase the economic value of durian growers. The National Office of Intellectual Property (Ministry of Science and Technology) has recognized "Da Huoai Durian" since June 2016, with three durian varieties: Mongthong, Ri6, and Chin Hoa.
In 2017, the district implemented a program to support and mobilize durian farmers through Vietnam's Good Agricultural Practices (VietGAP). In 2018, the district will implement a durian traceability project and support durian stamping for traceability. As a result, by June 2020, there will be 490.3 hectares of durians that meet VietGAP standards, with 67,150 active traceability stamps. VietGAP-compliant durian products with traceability stamps are sold in Ho Chi Minh City, Hanoi, Ha Giang, Nghe An, Quang Ngai, Binh Dinh, Bien Hoa City, Da Lat, Madaguoi Tourism, and Lagi Tourist Area – Binh Thuan…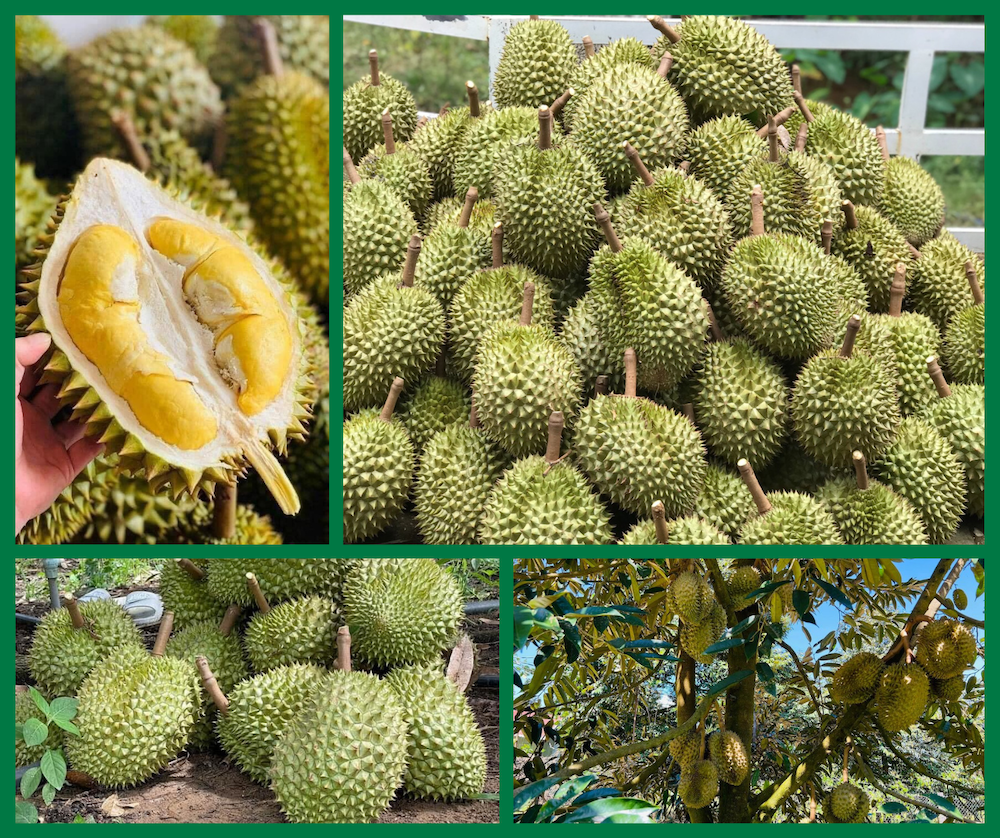 After five years of implementing the management and development of the "Da Huoai Durian" trademark, the district has issued certificates of use to 397 farmer households of cooperatives and cooperative groups. 507.7 hectares of durian cultivation, according to VietGAP standards, are concentrated in Ha Lam, Phuoc Loc, Da P'loa, Doan Ket, Da Ton, Da Oai, and the town of Da M'ri. The market and consumers have gradually accepted durian products marked with the certification brand "Da Huoai Durian," which are sold at a 15 to 20% premium in stores that sell clean agricultural products compared to durian products.
In 2019, the Da Huoai district completed the "Da Huoai Durian" traceability project, providing 822,000 electronic traceability stamps to organizations and individuals. In 2020, 48,200 fruit stickers were distributed to 74 households belonging to 7 cooperative durian-growing groups in the communes of Da P'loa, Ha Lam, Phuoc Loc, Da Oai, and Da M'ri. Thus facilitating access to domestic and international markets for products bearing the "Da Huoai Durian" certification brand.
They provide consumers with QR code scanning software via the Zalo application or Agricheck software to quickly access product information and be assured of its origin.
Mr. Pham Quang Chien, head of the Agriculture and Rural Development Department of Da Huoai district, stated that the district is implementing the program in order for the featured product to approach foreign markets while carrying the certification mark "Da Huoai Durian." executing the task of assisting enterprises in science and technology with "Registration for protection of intellectual property rights abroad for the certification mark of Da Huoai Durian" in China. In addition, the district of Da Huoai has coordinated with provincial units to help some pilot households cultivate durian products following Global GAP standards and produce safe organic products to increase productivity and quality and meet domestic and international standards and move toward clean, high-tech agriculture.
Source: Lam Dong Online